As we continue to practice the fundamental values that make Zochem and its employees industry leaders in zinc oxide manufacturing, a pivot towards enhanced contributions to those in need has been top-of-mind amongst the entire organization.
As the economy continues to work towards recovery in North America, Zochem has increased its time and monetary  for those in need throughout our communities.
Within the last few months, Zochem has donated over $100,000, which has been driven behind the hard work and efforts of our dedicated employee base whose strengths in zinc oxide manufacturing have translated into a safe and healthy performance throughout the pandemic – resulting in Zochem's ability to do more for our neighbors and communities alike.
We hope the Zochem Dream Team, including our Board of Directors, will inspire you to consider giving where feasible for your organization.  We are all in this together!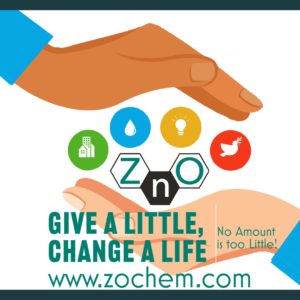 #Zochem #Charity #Giving #Teamwork