For a second consecutive year, Zochem has been named among the best as one of Rubber News' Best Places to Work.  Zochem is honored to have been given this prestigious acknowledgment. The company is proud to share the award with our hardworking employees who provided positive feedback which we will continue to build on.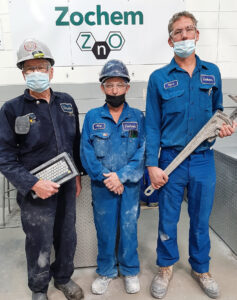 As a multinational organization with operations in the U.S. and Canada, Zochem is a producer of high-quality French Process zinc oxide. Within these sites, Zochem has a vast array of education, experience, and skill that provides first-class customer service while maintaining industry-leading safety and environmental metrics.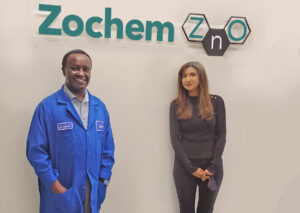 President Mo Sharma shared "Our foundation is our health and safety record. Having the 'Dream Team' starting line-up present each day for almost 10 years without a lost-time injury is what creates a welcoming and consistent workplace.  It is this exemplary team that makes it such a great place to work for all of us!"
The independent surveys to all staff and receiving their honest opinions will only make Zochem better year over year. This is in addition to Zochem's alternative approach of multiple internal surveys in 2021 to keep a pulse on the employee's current state both inside and outside of the workplace.
Sharma added, "Through these challenging times with CV-19, an employee's concerns about health, wellness, schooling for the kids, and their overall ability to maintain a positive work-life balance are all integral to their success at the workplace. When possible, Zochem has always considered our employee's and community's current situations and will continue to be more than just a chemical company."
Zochem's Board of Directors provides leadership and guidance in the philanthropic approach that the company takes, and through good governance, the Board and Senior Management will continue to shine a light on the great employees and practices of Zochem which make it a great place to work for everyone.
Plant Manager Jimmy Kight added "When you see this team at both sites working together and having fun, our Dream Team mentality comes to life.  An award like this tells us we can continue to build for tomorrow on the foundation we have established today."
 The Rubber News' Best Places to Work program, recognizes and honors companies in the rubber industry for outstanding employee satisfaction. The rubber industry was defined as companies that make end rubber products, as well as their suppliers.
Determining the best places to work involves a two-step process. The first step involves an evaluation of participating companies' workplace policies, practices, and demographics. In the second step, employee surveys are conducted to directly assess the experiences and attitudes of individual employees concerning their workplace. The combined scores determine the top organizations and the final ranking.