Zochem ULC ("Zochem"), a subsidiary of Zinc Acquisition Holdings, with operations in Dickson, TN and Brampton, ON has acquired a 40% stake in Callao, Peru-based Industrias Electro-Químicas (IEQSA), a South American leader in the manufacturing of zinc products from Umicore S.A. The new strategic partnership expects both companies to continue operating independently under their current names.
With decades of manufacturing expertise in both the USA and Canada, Zochem is a recognized leader in sustainable French Process manufacturing that produces the purist, highest-quality zinc oxide using low CO2-emitting muffle furnaces. Zochem's significant North American warehousing and transportation network has enabled it to continually provide consistent, reliable products to customers in the automotive, industrial, chemical, agricultural, food, pharmaceutical, and health verticals.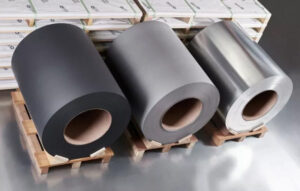 Founded in 1963, and located just outside of Lima on Peru`s Pacific coast, IEQSA produces a broad range of zinc products exported to five continents. This includes rolled zinc, widely used for important construction and industrial applications. Lima is home to the country`s main seaport (Callao), ideal for accessing the vast Eastern Hemisphere markets. Equally important, IEQSA has easy access to the secure zinc supply and the massive natural gas supplies from across the Andes Mountains. Abundant zinc ore deposits have made Peru the world`s second-largest miner and an important producer of the base metal zinc.
Today Zochem and IEQSA are ready to enrich their offering, expand into new markets, share best practices, and leverage synergies. Zochem President & C.E.O. Mo Sharma explains, "We are excited to enter global markets from a South American base with a growth-focused partner in IEQSA as providing zinc product solutions to all regions of the globe is a common goal for both companies. This new partnership will be a great compliment to Zochem as it brings IEQSA's expertise in manufacturing across a wide range of zinc products, plus its strategic location enhances global logistics and our ability to source and serve new zinc oxide markets.  IEQSA's varied offering will broaden our knowledge base as we learn about new zinc applications and end-users."
"For us," comments IEQSA's CEO Raul Musso, "the partnership with Zochem opens a new chapter that will strengthen our leadership in the manufacture of zinc products, sold to all continents worldwide, and will allow us to integrate new Zinc Oxide technologies,  facilitating IEQSA`s expansion into additional North American and Global customers."
Both companies are keen to pool their talent to develop and produce zinc products for emerging green applications, including inexpensive, biocompatible, environmentally friendly, energy-storage, and emergency backup batteries.
With an estimated 150,000 metric tons of zinc expected to be consumed in energy storage batteries by 2030 (source: IZA, 2022), Zochem and IEQSA are committed to working together to produce a viable, green solution that will have a tremendous impact on our planet. It's exciting and motivating for all of us."
The technology gains, additional product offerings, strategic sourcing, and logistical network benefits will support both organizations' customer demands and allow them to ensure that end users have viable, affordable options in the ever-changing landscape and availability of zinc products.
For more information, visit www.ieqsa.com.pe/ and www.zochem.com/