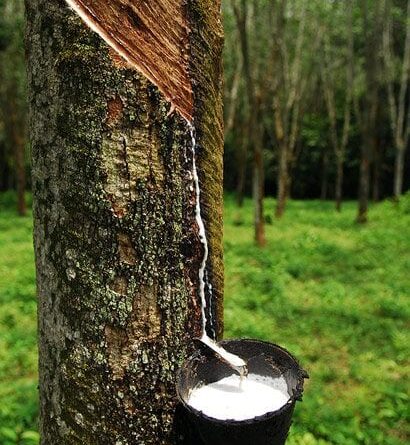 Singapore – Apollo Tyres, Bridgestone, Conntinental Tires, Goodyear Tire and Rubber Company, Hankook Tire & Technology, Kumho Tires, Michelin, Nokian Tyres, Pirelli, Sumitomo Rubber Industries, the Toyo Tire Group and the Yokohama Rubber Co. Ltd. are the first companies to have adopted natural rubber policies that are fully aligned with the policy framework of the Global Platform for Sustainable Natural Rubber (GPSNR). 
As members of GPSNR, their policies include eight major components: commitment to legal compliance, healthy functioning ecosystems, respecting human rights, community livelihoods, increased production efficiency, supply chain assessment and traceability, monitoring & reporting and driving effective implementation of all these components. According to Sooil Lee, President and CEO of Hankook Tire & Technology, ''Together with our supply chain partners, these commitments will help improve the quality of life of the natural rubber cultivators, upgrade quality of natural rubber and minimize environmental impact.''
For Michelin's Natural Rubber Sustainability Manager Edouard De-Rostolan, ''The alignment of commitments among GPSNR members, particularly with regard to the risk-based approach and the continuous improvement model, is a key driver for the platform to fulfill its primary mission, which is to create impacts on the ground in order to enhance the sustainability of the industry as a whole.'' Pirelli's Natural Rubber Procurement and Sustainability Manager Ulrich Antoni shared the sentiment, ''It's great to see that more and more GPSNR members have aligned their policies to the GPSNR Policy framework. With the coordinated and concerted effort of GPSNR and all members, the natural rubber industry is directing individual and joint actions towards our shared goals for a sustainable natural rubber future. Pirelli will continue to take a proactive role in the platform and cascade good practices throughout the supply chain, with the ultimate goal of having an impact at the farming level too.''
The commitment from these tire makers and their active participation within GPSNR reflects on their intent towards implementation. ''In cooperation with the GPSNR Secretariat and stakeholders, we will sincerely implement these policies through our business activities,'' says Toyo Tires' Mitch Tamaki.
To make sure that companies have adequate support to implement these commitments, GPSNR is working on an implementation guidance document and baseline reporting requirements. These will help translate this commitment into implementation.
''All GPSNR members are required to align with the policy framework, and it is heartening to see companies follow through with the process. We are expecting many others to follow suit in the next few weeks.'' says GPSNR Platform Director Stefano Savi. ''The policies serve as a foundation for a structural transformation not just for one company or rubber plantation, but the industry as a whole.''
The GPSNR policy framework and published policies of  Continental Tires, Hankook Tire & Technology, Michelin, Nokian Tyres, Pirelli, Sumitomo Rubber Industries, the Toyo Tire Group and Yokohama Rubber can be found here. The rest of the policies will be published shortly.