Mohit Sharma, Zochem president, was interviewed by Rubber News to outline the company's plans for expansion using sustainable technology. With the Tennessee capacity expansion, Zochem will look to add different, more sustainable grades of zinc oxide and zinc sulfate to its portfolio, particularly in the agriculture space, where different forms of both compounds are used in animal feed and fertilizer.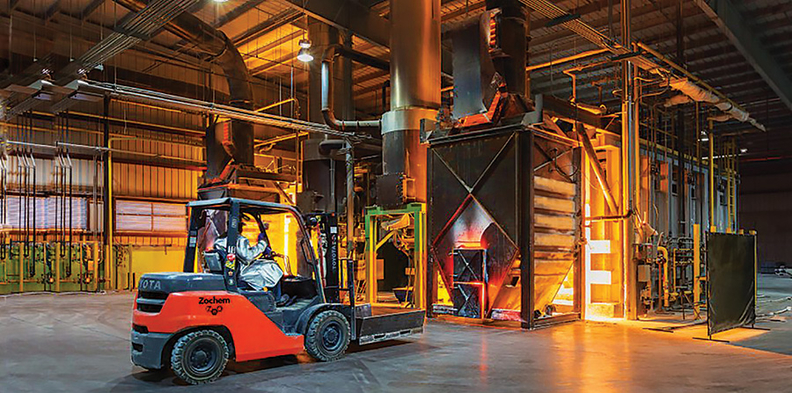 DICKSON, Tenn.—For North American zinc oxide supplier Zochem L.L.C., a recent $7 million investment is all about capacity expansion by way of efficiency.
With an eye toward sustainability, the company is installing a new, low-carbon, high-output muffle furnace for increased zinc oxide production at the 170,000-sq.-ft. Tennessee facility.
Zochem, based in Tennessee, maintains a second, 120,000-sq.-ft. location in Brampton, Ontario, with about 100 employees between both locations.
The company serves the tire, rubber, chemical, electronics, agricultural, plastics, pharmaceutical and ceramics markets, among others.
"We are committed to sustainability through expanding the use of reusable and recycled products and to the global message of reducing greenhouse gas emissions," Zochem President and CEO Mohit Sharma told  Rubber News  Feb. 10. "We consider ourselves to be neighbors within both the Dickson, Tenn., and Brampton, Ontario, communities. Investments, such as the Dickson expansion, will strengthen that bond."
According to Zochem, the new furnace, set to be operational by the second quarter of 2023, will add 15,000 metric tons of zinc oxide capacity to the Dickson plant, addressing expected increases in demand in the battery storage market, along with continued growth in durable products found in the agriculture, automotive and specialty chemical sectors.
The additional muffle furnace will be the fourth for Zochem at the Tennessee facility.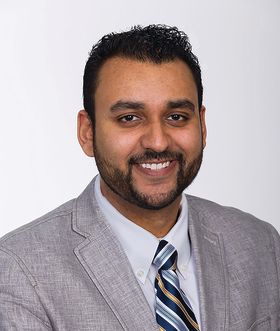 "Business, to compare it to 2018-2019 (before the pandemic hit), is strong," Sharma said. "Demand continues to be strong, and we have continued our organic growth with our product, hence the need to want to expand at Dickson.
"With a growing population, as fertilizer and animal feed product continue to be needed across North America, as we continue to mine for lithium and other raw materials, we need to be more efficient with the land we have—so this is a macro-opportunity, if you will."
As the newest zinc oxide plant in the U.S. by 20 years, "Zochem South" has become well-versed in the operation of muffled furnaces, which use "conductive refractory and low nitrous oxide natural gas burners to create a uniform temperature profile over a large molten metal bath."
Sharma said very few zinc oxide producers use muffle furnaces, with a majority using the less efficient crucible technology, "like a big pot on a stove."
"I do not claim to be an expert on crucible technology, but there are just a couple suppliers using muffle furnaces, while there are hundreds using crucibles," Sharma said, adding the crucible furnaces can be installed for $1 million or less.
So what makes muffle furnaces more environmentally friendly?
Essentially crucible furnaces are a melting pot, while a muffle furnace is a 40-foot-by-20-foot apparatus with much larger molten metal baths, which offer much more available surface area to vaporize zinc metal.
In addition, the design allows for better transmission of heat (generated by natural gas for Zochem) and conducts better in this closed-capsule environment.
And the heat source itself, Sharma said, never touches the metal, as muffle furnaces provide an indirect heat conducted through a refractory arch made of silicon carbide, which itself conducts heat to the bath.
"They are designed with minimal heat loss and high conductivity, which allows for more sustainable operations from an output standpoint—if a million BTUs are pumped into the furnace, the heat is more efficiently used, allowing companies to produce more product," he said.
Zochem produces zinc oxide by the French process, an indirect process whereby zinc metal is placed in a solid form into the huge muffle furnaces and heated to a molten form. The molten zinc then is boiled in a different furnace, and the boiling zinc ultimately is introduced to ambient air.
At that point the zinc self-ignites and forms zinc oxide, a fine white powder that can be distributed as is, or in pellet form.
While about 40 percent of the total zinc oxide market (from all producers of zinc oxide) in North America goes toward the rubber tire industry, the compound also can be found in motor oil and transmission fluid, dental care products, sunscreens, fertilizers, livestock feeds, over-the-counter flu remedies, vitamins, tile glazes, paints, food additives and even electronics.
For any rubber compound, zinc oxide acts as an activator for vulcanization, adding strength and improving a compound's resistance to heat, abrasion and ultraviolet degradation.
Adding sustainable zinc products to portfolio
With the Tennessee capacity expansion, Zochem will look to add different, more sustainable grades of zinc oxide and zinc sulfate to its portfolio, particularly in the agriculture space, where different forms of both compounds are used in animal feed and fertilizer.
With circular economies in mind, Zochem will work with the raw material Waelz oxide (recovered furnace dust which is then enriched in zinc oxide, produced when recycling galvanized steel) to introduce products to the growing agricultural market.
"Whereas the first announcement (of the muffle furnace addition) is capacity expansion, this is product expansion," Sharma said. "We currently sell high-purity zinc oxide, and now we are looking at ways of producing recyclable products using Waelz oxide and turning those into complementary products.
"That is what we are today, but tomorrow we hope to be that and a source for agricultural and complementary products that are zinc-based."
The zinc industry comprises a complex web of production, processing and end-use manufacturing, and as such Zochem said it will look to balance a downward trend in the tire industry with upticks in agriculture, packaging and medical markets.
Most of Zochem's zinc is mined in Russia, South America and Australia, the company told  Rubber News  last year.
"Zochem's core strength has always been providing zinc-centric solutions for our customers," Sharma said. "We see this project as a great opportunity to apply our business and technical knowledge while catering to both existing and new customers in markets that have often been primarily served by product variants of French process zinc oxide and other zinc compounds.
"Supporting the supply chain of these compounds is critical to sustaining a growing global population, which will require crop yields from each acre of arable land to be maximized."
With the astute business philosophy of being where one's customers are located, the company almost exclusively serves the North American market via "Zochem North" and "Zochem South."
Only about 10 percent of the company's business stems from overseas sales, Sharma said.
Whether sales are conducted on this continent or another, supply chain challenges remain for companies like Zochem.
"We have been able to meet the needs of customers, but I'd be lying if I did not say it has been a challenge, like it has been for almost everyone," Sharma said. "But we have a good diversity of suppliers for our raw materials (zinc, secondary zinc metals and other packaging and additives) and that has been important for us."
Rubber News Staff