With great pleasure, Zochem is delighted to announce that Ken Williams has joined the Senior Management Team as Chief Financial Officer and Vice President of Administration.
Ken comes to Zochem as an accomplished financial executive with 20+ years of experience in financial management and process optimization.  In addition, Ken will be leading Zochem's Human Resources endeavors to continuously improve the already comprehensive training and development program, along with applying his superlative skills in building and leading high-performing teams that succeed through his approach towards a culture of inclusion, collaboration, and engagement.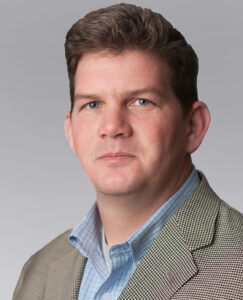 Ken brings to Zochem his people-first approach which resonates outside of Zochem through his continued philanthropic initiatives in the Greater Nashville Area.  Ken obtained a BS in Accounting from Tennessee Technological University and a Master of Business Administration from the Jack C. Massey Graduate School of Business at Belmont University.
Welcome to the Zochem Dream Team Ken!