As an extension of Zochem's industry-leading health, safety, and wellness culture, Zochem offers four different USP or FDA-approved zinc oxide products for every need. If you use zinc oxide in any manufacturing process, you may wonder about what makes these products different from other Zochem zinc oxide products.
USP (United States Pharmacopeia) is a nonprofit organization that has established a "pharmacopeia" or compendium of information and standards for those manufacturing and packaging pharma products. USP also establishes standards for dietary supplements and food ingredients. Zinc oxide products that meet USP standards are of the highest quality, purity, and consistency. Compared to other zinc oxide products, the processes involved in manufacturing are more tightly controlled, with a very high level of ongoing testing. This is important because pharma products, even over-the-counter products, must precisely identify the percentages of each compound present. Without precise validation of these products, it would be impossible (for example) for pharma manufacturers to document their compliance with FDA requirements.
The Federal Drug Administration (FDA) has established a series of health and safety requirements for such industries as foods, drugs, supplements, cosmetics, veterinary products, and more. These regulations not only affect the contents of these products but the packaging and other surfaces that they come into contact with as well.
There are four major differences between industrial zinc oxide and USP API zinc oxide.
Products must be produced under a quality system meeting ICH-Q7 GMP (Good Manufacturing Practices) which contains over twice the quality system requirements of an ISO9001:2015 quality system, including validations, ongoing stability study (e.g. Zochem has zinc oxide in different packaging types stored in controlled temperature and relative humidity incubation), and significantly more documentation.
The facility must be FDA-registered as an API drug manufacturer.
The facility is inspected by FDA investigators about every two years for compliance with ICH-Q7. The inspections are typically conducted onsite, by a team of two FDA investigators, working for five days.
Any GMP system non-compliance is subject to federal prosecution as a Class 3 felony for an adulterated drug with up to 1-year imprisonment in a federal penitentiary and fine (and if the violation was intentional with intent to mislead, the penalty is up to 3 years in prison).
Zochem North must also register with Health Canada as an API drug manufacturer. In addition to Zochem North being inspected by the FDA, our North facility is inspected about every two years by Heath Canada inspectors for compliance with ICH-Q7
USP API has the highest level of assurance that the zinc oxide complies with all requirements and is the safest available.
Here are examples of product applications that must meet higher DFA requirements:
Sunscreens – UV protection in natural formulas requiring
a non-nano option
Diaper rash creams, and wound care products to promote healing
Nutritional supplements – vitamins and mineral premixes
Cosmetics – UV protection for outdoor applications
Lotions, creams, and toothpaste
Calamine and other lotions
Dental creams
Toothpaste
Food and medical packaging
Medical equipment
Medical tapes
Pharmaceutical (chemical intermediate)
Pet food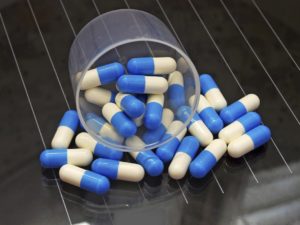 More information on certifications:
"USP." Meets USP Compendium Monograph specification and Manufactured in an FDA-registered food manufacturing facility.
"USP API" (Active Pharmaceutical Ingredient). Meets monograph and certified by government agencies USFDA (and by Health Canada for Zochem in Brampton ON) as compliant with 21CFR211 and ICH-Q7 GMP for API.
"L" Series (L for Ultra-low Lead). Meets USP monograph, FDA and/or Health Canada authority certified as ICH-7 GMP compliant, 10 ppm maximum lead (Pb), and meets FCC (Food Chemical Codex) model standards.
FDA Approved. Meets USFDA and other global agency approvals for food contact and use in rubber, plastics, and coatings contacting food. Also meets standards for nutrient products and/or dietary supplements, and animal drugs, and feeds.
Zochem goes even further for quality and product assurance.
Because many consumers of the types of products that use zinc oxide have religious dietary restrictions, Zochem USP products are Kosher and Halal certified. For the complete list of Zochem product certifications, please click here.
Have a question about a USP/FDA application or Zochem's solutions, use our Contact Us form.